20 February 2011
My first
New Track
of 2011 is now available to listen to and buy. You can hear and buy the new
JustDave
song
Not Today
at the
JustDave Downloads
page or if you join my mailing list and become a subscriber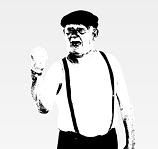 (all completely free, it just
costs you an e-mail address
) by using the little box on the right of this page or by going to
JustDave Mailing Lists
and I will send you back your own personnal access details by e-mail so you can
Download it For Nothing
.
Leave me a comment at the
JustDave Feedback
page and let me know what you think of the track. There will be more new tracks following closely behind this one over the next month or so.
10 February 2011
New Year Specials
are now over so thanks to everyone who made the most of the opportunity.
Although the promotion has finished there are still
Seven Free Downloads
including the current single
'Waste' Absolutely Free
.

Get them at the
JustDave Downloads
page. There is also a further 3 free downloads in the
JustDave Subscribers Area
. Access is completely free, just join my mailing list either by using the little box on the right of this page or by going to
JustDave Mailing Lists
and I will send you back your own personnal access details by e-mail. pages.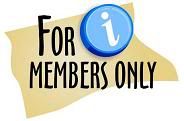 I will be using the
Subscriber Area
a lot more in the future for posting
New Material, Different Mixes and Verisons and Demo's etc.
Only a limited amount of it will ever be made available on the main site.
As I said last month, I had a few days to myself before the terminal monotony of work kicked in again and I did get a hell of a lot done. Unfortunately
my estimates
tend to be quite
different from reality
and needless to say my prediction of new material for
January 2011 was a bit wide of the mark.
There will definately be
at least one New Song posted this month
and I can safely say that I have most of the rest of the second album moving in the right direction now so it will all be worth the wait.

I have modified the structure of the
JustDave Pictures
page as I have recently been sent a few pictures of me from years ago from some old friends on Facebook. Good amusement value. The page is now divided into categories to sort the various photos from each other.
Hope you like what I have done with the site. Please leave me a message on the
JustDave Feedback
page an let me know your thoughts and anything you would like to see added in the future.